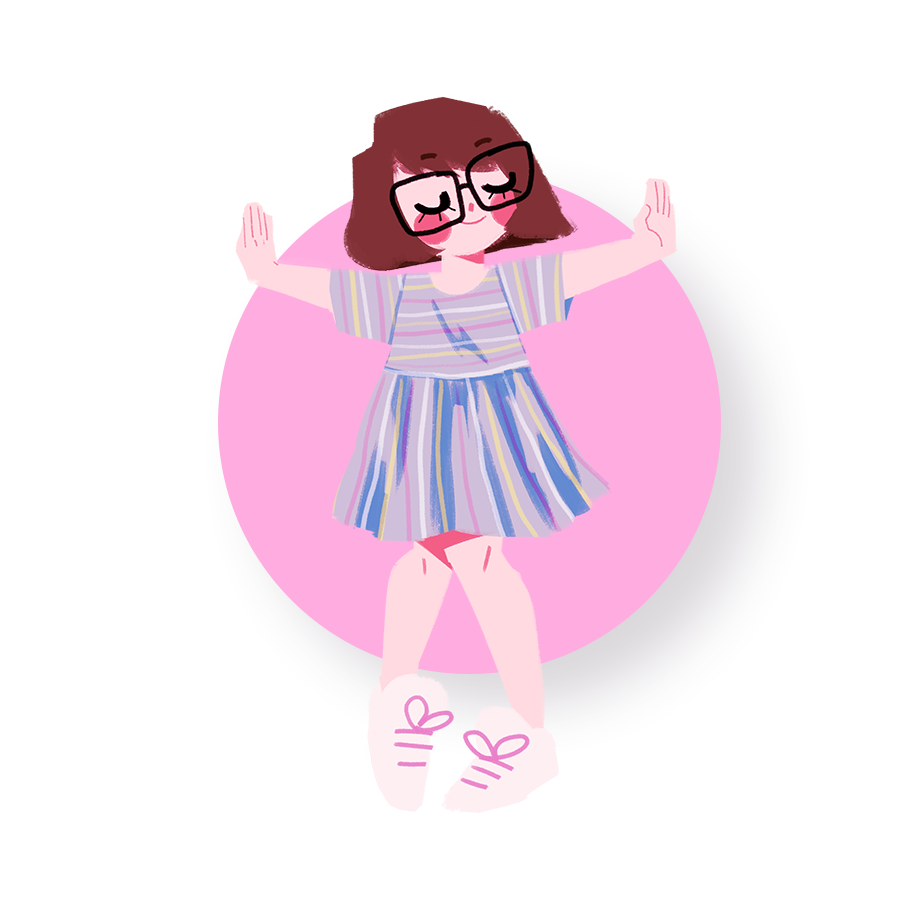 My name is Savanna and I'm a 22-year-old illustrator living in sunny Arizona. I am currently a student at Mesa Community College and will be transferring to the Digital Cultures program at Arizona State University in the spring of 2020. 
I love the concept of dreaming and the escapism that it brings, especially in the way that dreams are both vague and detailed. When you share a dream with someone else, you can't quite place the subject or the surroundings. I want to convey this feeling—my work is to metamorphose the vibrant and fleeting impression of dreams into art. 
My focus is on conceptual art and character design in the field of Animation. My desire to tell stories has been great all my life, and my passion for dreaming is what propels my art forward. I create organic environments by taking advantage of the raw textures of brushes and combine this with simple shapes, soft hues, and rough edges. These techniques are translated to a digital medium to modify and layer pieces until they feel metaphysical. It becomes playful and carefree when it converges with characters and their settings. Maintaining buoyancy with these things is what makes me who I am as an artist, and my hope is that it will inspire, excite, and enthrall.
Please feel free to explore my portfolio and social media!